The ASCOTRONICS Group was born out of the alliance in October 2015, of the two recognized specialists in the design, installation and maintenance of onboard electronic systems: ANNECY ELECTRONIQUE and ASCOREL.
By combining our complementary knowledge and skills we are reinforcing our position in the sector of high-value electronic products destined for special vehicles, naval and aeronautics.
Our team grew up and now consists of more than 100 persons ready to accompany you through your projects in onboard weighing, anti-collision, diagnostic & expertise, security onboard electronics and professional training facilities…
ANNECY ELECTRONIQUE was founded in 1973 and specialises in electronic equipment with high added value intended for the Automotive & Industrial markets. The company is currently recognised for its performance in the design, expertise and diagnostic of embedded communicating systems, as well as small- and medium-sized production runs for these systems.
ANNECY ELECTRONIQUE designs validation mock-ups and benches. The company also sells educational products and solutions throughout the world, often in partnership with large firms.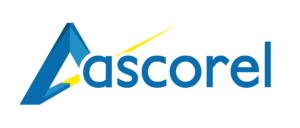 Our systems are designed to enhance control and safety when it comes to civil engineering machines, off-shore, platform, as well as lifting and fire-fighting equipment…
Located in Pont-Évêque, France, this LLC has 60 employees with a high level of qualification that goes from technicians to engineers. Its turnover is approximately 11 Million Euros of which 47% is coming from its export activities.
Due to its efficient and ever-growing Research and Development department, ASCOREL remains at the cutting edge of technology and is always one step ahead of its competition.